Meet our Agents
Here at Absolute Equity Realty Group we value each and everyone of our clients, our agents use the utmost professionalism when handling your real estate transactions and strive to make your transaction smooth and easy!  At Absolute Equity Realty Group we are a family and treat our clients as such, take a moment to meet our agents below.
     Aimee Blitvich 
     Realtor®
     Email: Aimee@swfl-home.com
     Phone: 708-655-8896
Aimee Blitvich is a licensed realtor originally from the south suburbs of Chicago, IL.  She relocated to Estero, FL in 2011 with her husband and 2 children. They absolutely love the area and lifestyle that Southwest Florida has to offer.
She is friendly, helpful and a good listener.  Her experience and dedication in helping you buy, sell, or even rent will show when searching for your "dream" home whether it's for an investment or way of life.
_____________________________________________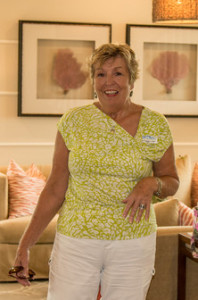 KAY PASHLEY
    Realtor®
    Certified Sales Professional – CSP
    Email:kay.pashley@gmail.com
    Phone: 239-850-6417
Kay started her real estate career in Syracuse, NY working for the largest real estate brokers in central NY.  She worked in the broker's Skaneateles and Auburn offices selling new and resale residential properties.  While working in NY, she earned her CSP (Certified Sales Professional) designation.
Kay moved to Ft Myers in 1993 and began a successful career working as a sales consultant for several custom home builders such as: HandCrafted Homes, Arthur Rutenberg Homes and Westminster Golf Club.
Today Kay proudly represents Absolute Equity Realty Group   offering her extensive real estate sales experiences to sellers and buyers in the Ft Myers area. Kay lives in the Olde Hickory Golf community where she enjoys a wonderful life style golfing and entertaining with her many friends in the area.
 _____________________________________________
    Realtor®
    Email: Jennifer@swfl-home.com
    Phone: 708-254-5899
 As your Realtor, I not only bring you my real estate experience but I also have an Associates Degree in Accounting  and successfully managed the Accounting Department for a large transportation company in the suburbs of  Chicago. My success in both real estate and business management is due to my drive to succeed, hard work, dependability, honesty, organizational skills and my ability to multitask! Your real estate needs, questions and concerns will always be important to me and addressed in a timely manner.  I want to help you find your next dream home, investment property or second home!
I love living in Southwest Florida! I moved here in 2013 from the suburbs of Chicago with my husband and daughter and we have absolutely no regrets! In my downtime, I enjoy spending time with my family, friends, being outdoors, walking, shopping, dining and relaxing by the pool or on the beach.
When you choose me as your Realtor, not only will I work hard for you but I will always have your best interest in mind.  I'm your Realtor and your friend.